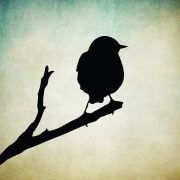 VANCOUVER (February 25, 2014) – To keep project momentum going on Siobhan Devine's Women In the Director's Chair (WIDC) Feature Film Award-winning debut feature The Birdwatcher, the BC-based filmmaking duo, director Devine, and writer, Roslyn Muir are creating an IndieGoGo campaign to help supplement the in kind rentals and services being provided by some of Canada's pre-eminent industry organizations, including newly formed consortium, William F White International, Deluxe/Encore and Clairmont Camera; North Shore Studios, The Bridge Studios, and Vancouver Film Studios, Vision Globale, Front Row Insurance, and executive producing services from award-organizers, Creative Women Workshops Association (CWWA), with some cash and crowd support.
Launched this week, the "Birdy Cam-paign" offers a menu of apt incentives to supporters; everything from original ornithologically inspired art prints to an invite for the cast & crew wing-ding.  The campaign is located at www.indiegogo.com/projects/the-birdwatcher. No contribution is too small!
Devine & Muir have also just signed on local producer/director and WIDC alumna, Lori Lozinski (Packages from Planet X, Eat St., Sheltered Life) to drive the project. Executive Producers, Alexandra Raffe (I've Heard the Mermaids Singing, Endgame, Mr. Young, Package Deal), and CWWA/WIDC's Carol Whiteman (Lucille's Ball) are also on board.
"I'm thrilled to be producing such a worthwhile project and collaborating with a talented and dedicated team," states Lozinski. " As I am also an alumna of the WIDC program, I inherently understand the director's process and look forward to fully supporting Siobhan in her feature film debut."
Shooting in Metro Vancouver and the surrounding temperate rainforest this spring, The Birdwatcher centers on a complicated relationship between an estranged mother and daughter, both in the throes of their own personal crises. Exploring themes of adoption, terminal illness and family, the film seeks to connect with women through its multi-generational female leads.
The stars of OMG, Devine & Muir's popular first short film, are reunited in The Birdwatcher.  Acclaimed Canadian actress, Gabrielle Rose (The Sweet Hereafter, The Five Senses, Grace, Mothers & Daughters) plays the title role of Birdy, a famously reclusive birdwatcher, and rising star, Matreya Fedor (Mr. Young, Cedar Cove, Chaos Theory, The Troop) plays Birdy's estranged teenaged granddaughter, Lucy.
"This script crossed my path shortly after the loss of a dear friend," explains Devine. "I witnessed her struggle to come to terms with planning a future for her daughter that she would not be a part of, so this story hits home for me."
About Devine & Muir
Devine has helmed award-winning short dramas, a documentary and several episodes of YTV teen sitcoms, Mr. Young and Some Assembly Required. Muir is an award-winning screenwriter with several features and TV movies currently in development.
Devine & Muir's first film, a short titled OMG, premiered at the Vancouver International Film Festival in late 2012 and has been unstoppable on the circuit. Screened on opening night at the Palm Springs ShortFest in 2013, it went on to tour the USA and Europe, winning Best Short Comedy at the Niagara Film Festival, taking third place at the Sunset Film Festival and representing British Columbia in the CBC Short Film Face Off.
About The Birdwatcher
The Birdwatcher is the story of Saffron, a single mother of two, who after being diagnosed with cancer, embarks on a journey to confront her estranged birth mother in the hopes of finding a home for her children when she is gone. Filming begins this March in the Pacific Northwest.
http://www.youtube.com/watch?v=P6L3e6r49oA
Twitter: @thebirdwatcher | Facebook: thebirdwatchermovie | Pinterest: birdwatcherfilm
For interviews contact:  Pamela Saunders | Publicist | pam@composed.ca | 604.833.3372